Did you know, it's the 50th anniversary of the lauch of Sputnik? Does it seem longer or shorter? Think how much the world has changed since – and maybe as a direct result. You do know that Sputnik was the first man-made satellite to orbit the Earth, don't you? And that it was Russian, not American? The first step into our backyard of the final frontier only began 50 years ago. And I went to a gig a couple of nights ago to mark that anniversary.
This particular piece of landmark satellite communications was hosted by the amazing Mr Thomas Dolby, whose own career trajectory has been defined by the intersecting forces of cutting edge electronics, communications and music.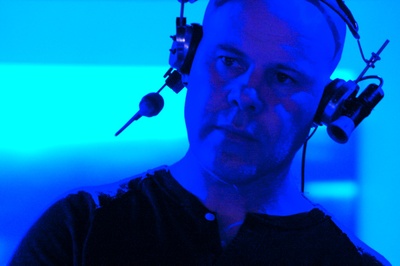 He has brought together pieces of footage from the early space race, and composed and performed a live soundtrack to the resulting film. Not without its challenges, as his brass section were refused entry into the UK on the day before the first performance. Bit of a launch pad blowout, but saved by the most amazing UK brass section you could hope to see or hear.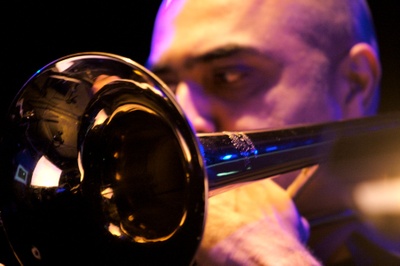 Anyway, I went along to capture some images for the wonderful people at Invisible Hands Music, his label over here, but frankly, I'd have paid the ticket price and more to get in anyway if they hadn't asked me. Though I wouldn't, it's true to say, have then been wearing two large DSLRs with flashes, diffusers, battery grips and wide and telephoto zooms, and a Leica M6, 90mm Summicron and motordrive all at the same time. I'd have probably just snuck in a compact… ;-)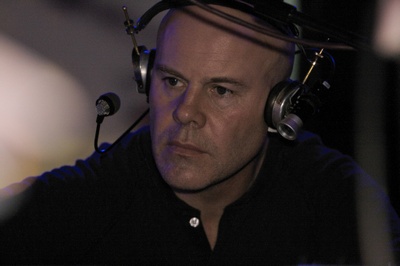 The reason behind the high lens loading was in case of finding myself stuck at particular orbital distances from the stage. In fact the place did get rammed, but I made it to the edge of the stage, with an unstable payload of lenses, bodies and plastic cups of beer inhabiting the same space in front of me.
The first thing I noticed was the lighting. It left a lot to be desired (like light, for instance – sorry if you're the designer and you're reading this, but could Thomas have been something other than orange at some point?) which presented the usual interesting dilemmas regarding movement (longer exposures) colour temperatures and pixels blown out by one colour vs underexposure and digital noise in the other colours. So…. I shot RAW and tried using a variety of exposure approaches to give some flexibility once I got to the editing stage.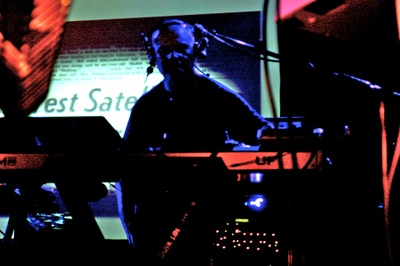 And that's where I got into some serious Dolby noise reduction! (Oh, come on, you thought I was going to hold back from that one??!) Most of the time this worked, and the shooting methods did cut me a little latitude. But after a while I got fascinated by the idea of pixels emerging from noise that we extract, connect and construct into meaningful information, in the way that we did with radio and sound with the early satellite broadcasts. So I had a little play with that, finding Thomas within the digital noise of the transmission and playing up the noise as context. See what you think.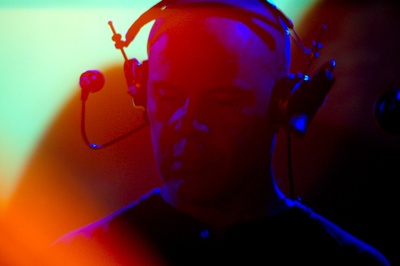 But look, techy stuff aside, I want to tell you how amazing it was. If you were there, you already know, and if you weren't you'll be gutted. But it was. Amazing. The combination of images and music really brought home the reality of a time that is as foreign to me as medieval Hungary. Thomas has played with ideas and images of retro science-fiction in the past, and it's hard when watching some of this footage to take on board that this was all real.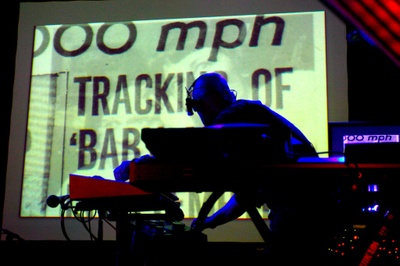 If the cold war was a game of dare, played not so much like swaggering pugilists, but gamblers at a table, bidding against bluffed hands, matching and raising weapons systems against each other's ability to cover the bet and still feed their peoples, the stakes were as high as could be. The Space Race opened the betting. Out of nowhere Russia pulls an ace, and shows it to the world, broadcasts their success day and night. America responds by bragging on an iffy hand, and after ensuring the world is watching…. Folds, embarrassingly. Dolby's footage of the collapsing American dream on it's launchpad was glorious in its phallic impotence.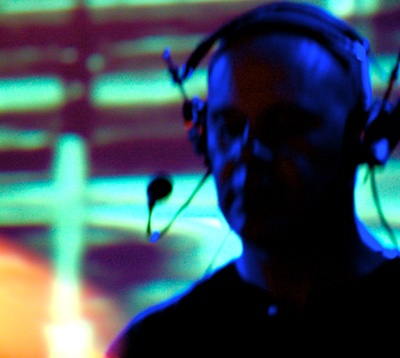 Imagine living in America then, with sputnik circling overhead as a reminder that your hallowed land no longer extended unbroken to heaven? It would be like the Aliens finally making contact and finding they speak a variant of Chinese.
Masculine pride hurt, America swings into action to erect larger and more numerous cylindrical totems, thrusting into the sky to be swallowed into the insatiable yin of space, and with occasional luck, to circle mother Earth; but only ever to spy or to threaten, with payloads of death, not life. And so the fear began.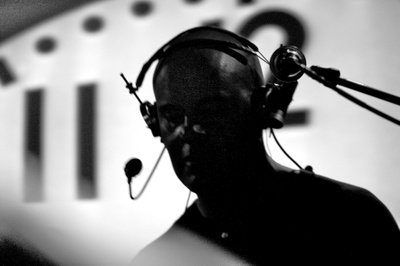 I remember a teacher of mine recalling the day in '62 when they turned up to school not expecting to go home that day. He said they stood around on breaks smoking and watching the sky and each other's faces by turns. Why the hell was he at school that day? "Well we just needed some sense of normality, I suppose. What else could we do?" Grab a colleague, introduce free love a decade early and head for the coast, would have been my suggestion; but maybe in the event I'd have done exactly as he had. I hope I never have to find out.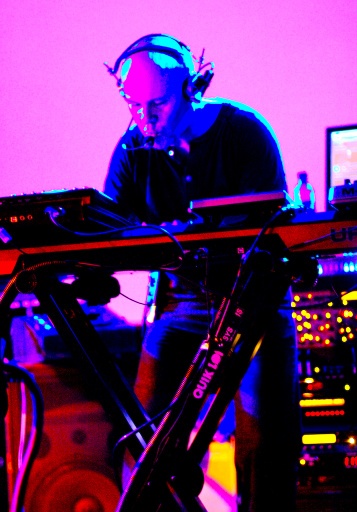 But maybe the likelihood of never making it to retirement was just the impetus needed to launch a different exploratory mission – into sex and drugs and rock and roll. Which is where I came in (with the music side of things anyway, unless you count paracetamol). A culture of fear begets exciting times and exciting music. The orbit is complete: can we pull it off again?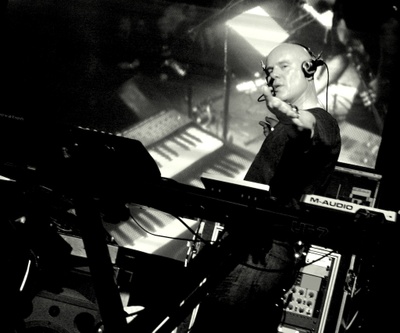 And Thomas Dolby is back, too. And I must confess, I was a fan last time around. The Flat Earth was the album I most wished I'd written in that part of my life. I've watched his elliptical orbit take him from pioneering electronic music in the 80s, to the far reaches of mobile communications technology throughout the 90s and early naughties in far off strange lands and now swing him back to music and England again, with what I like to hope is a centripetal inevitability.
It's good to have him back. I wonder what else we can expect?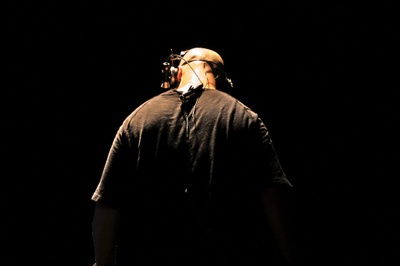 PS - There are some more photos in the post about the Islington Academy gig, and in the albums for the ICA and Academy in the sidebar on the left.