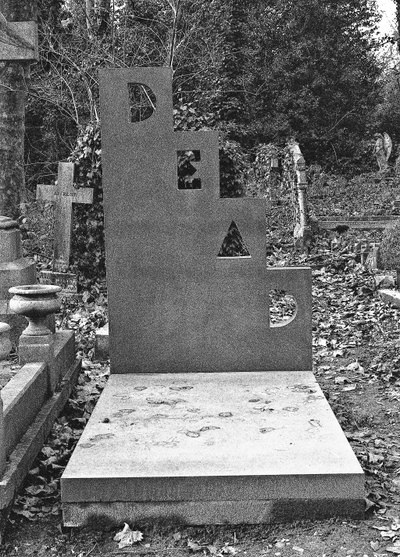 There's a moment when it's best to call it for what it is, and switch to Plan B.
We'd been up and down Highgate Hill more times than we'd relished just finding the cemetery. But now having found it, we had to admit that the shot was nowhere to be found. Paul had seen a great location on a documentary about the cemetery, but hadn't had a chance to scout it for real, and now we were finding all kinds of fascinating places that weren't it. He suspected his undoing lay in the hands of creative documentary editing.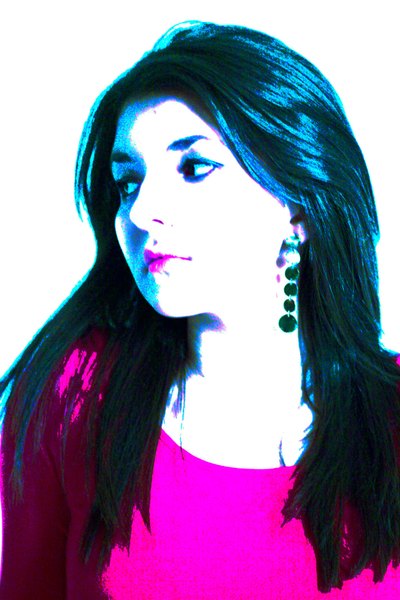 It's a huge graveyard. Not quite the necropolis that Kafka resides in, but expansive nonetheless. And hilly. And after finding ourselves back at the entrance once again, without having found anything close enough for the shot Paul wanted we stumbled instead upon that moment of group awkwardness that invites the question: shall we call it a day?
Paul called it. The shot wasn't here. Let's go back to the studio and do something else. The moment was underscored by the attendant wandering over at this juncture and ejecting all of us because she spotted the two tripods Jo was carrying, and suspected us of wanting to take pictures. Never mind three complete digital, one 35mm and one square format camera systems, Highgate clearly object to tripods. Nor did it seem to matter that we'd each forked out £3 each to go in. I've never paid to go to a cemetery before. Karl Marx' grave maybe? Seems ironic, really: "Workers of the world, Unite around the monument to my life, body and ideas, all of which are so dead that the last communal organisation in town is triple charging residents, interns and visitors just to witness and preserve it all. Long live the 'free' market. Thank you and goodnight."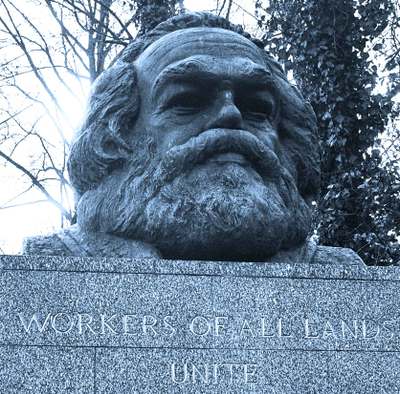 Once back at the Waterloo studio we tried a few other shot ideas we'd had in mind, and everything fell into place. It's only a small space, so there was a lot of getting in each other's light, but we had fun. In fact just getting back was fun in itself...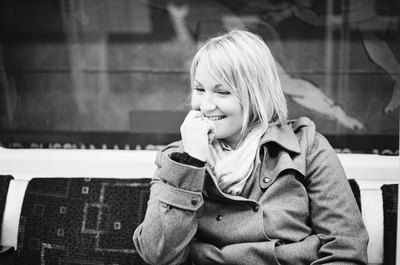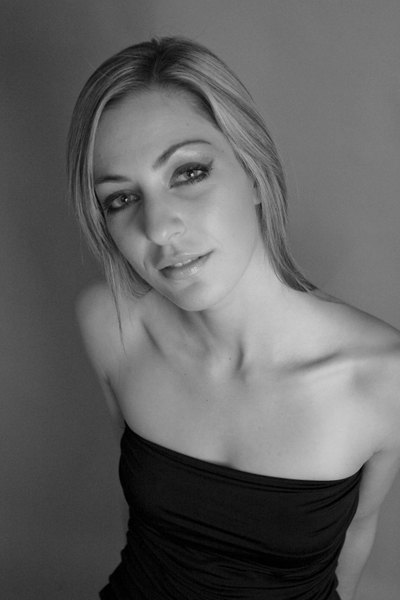 I wanted to try the natural light thing with a black and white film shot of Sophie, but by the time we got to it I realised I'd missed the light I wanted. I opened the blinds just to check and saw the most amazing sunset over London. Great! Switch to plan C! we scrambled over the couch to get to the balcony and I grabbed the shots in under 3 minutes.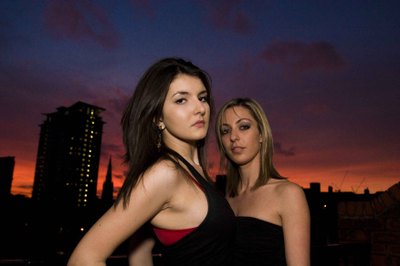 Paul got his 'levitation' shots on the go (more on those when they've emerged from the Adobean vaults) and we had a fair old crack at the Charlie's Dark Angels thing. Finally his rabbit costume came out and the girls knew it was time to pull the eject handles. We weren't the only ones with a backup plan….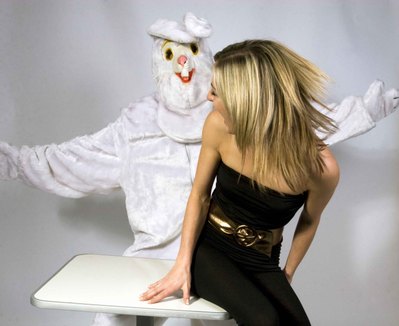 It was a good fun shoot, and we had the time to get a real variety of images that we might well not have got if we'd persisted in trying to find a compromise shot at the cemetery. Good call.