So here we are in 007. Hope it's as exciting as it sounds! I'm away from my hard-drive for a few days, and although I've got a few rolls of exposed film in the bag, I'm a few hundred miles from a developing tank and scanner, so this seems like the perfect moment to look back at some of the highlights of 2006, pay homage to the good times and good people. Let's take a walk together.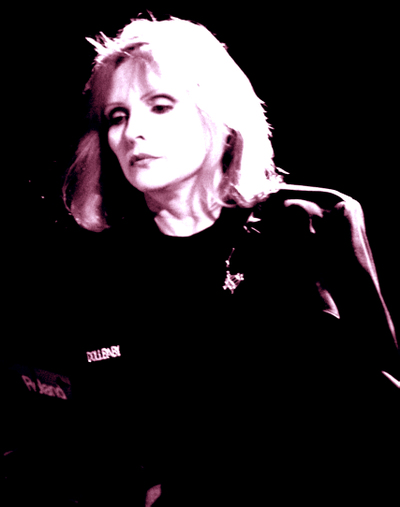 First up has to be one of the highlights of my life, not just the year. I've been a Blondie fan since I was twelve, but despite my coup of buying Parallel Lines in the States before my schoolmates managed to get it back in England, I never got to see them. Until I was offered the opportunity to cover them on tour in the UK.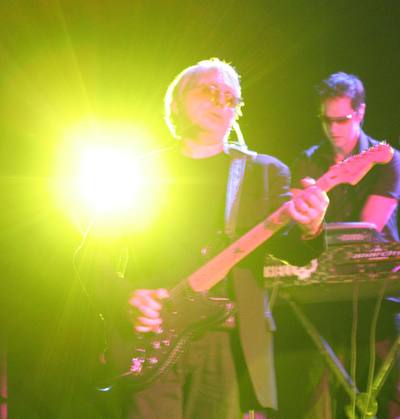 I wanted to use film as well as digital to get a little of that old rock gig feel, and I knew I didn't want to be trying to change films during the action, so I looked a lot like Dennis Hopper in Apocalypse Now, with both Leicas, a film SLR and the DSLR all hanging round my neck at once. I was focussing on the job in hand so much that it was only when the lights went down on the first night that it suddenly dawned on me - Oh my God; I'm going to see Blondie, and I've got the best view in the house! Oh, and yes - they rocked!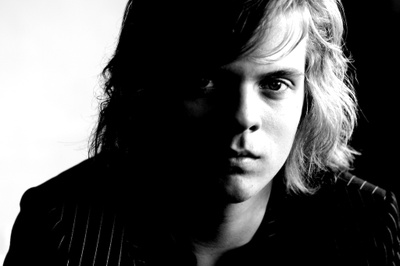 From the veterans to the new blood. Less than a month after the Blondie shoot, I took a drive up to Birmingham to meet up with a classic rock band called UXL. Given the genre of music they play, the first thing that struck me was how young they were. Or maybe it's just me getting old... Anyway, let's not dwell on that - birthday's still a few months away yet! The music's good, and they had a look, so we played a little with that.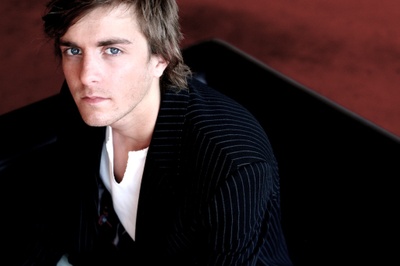 I mean, there are some standard shots that most bands need that say "this is who we are, this is what we look like". It's important to cover those, because so often they're the ones that get used by the mainstream, and lord knows we all need a little mainstream coverage!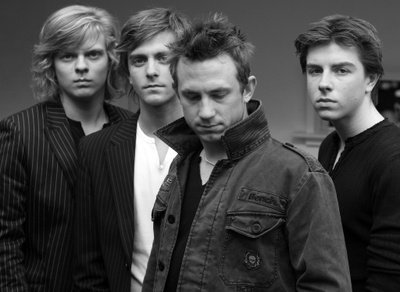 But there was a touch of fashion and filmic assurance about them, and it felt right to present that, as it marks them out from their contempories in the genre. Keep an eye out for them; I think we'll see and hear more of them this year.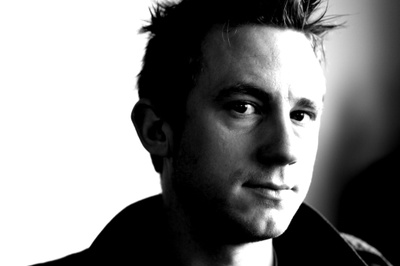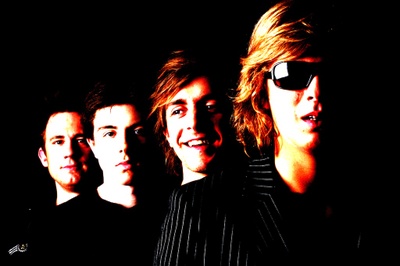 It was also a great year for the film stills side of life, too, with several short films of very different styles (some of the stills from those shoots are in the albums called Filming in Prague, Matteo's Shoot and More Film Stills) during the Prague summer.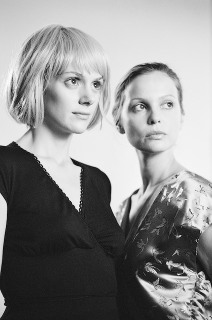 These culminated in the highlight, which was working on Carl Haber's feature film 'The Wrong Mr Johnson', a romantic comedy set in Prague which pivots upon a case of mistaken identity, and the ever present language barrier.
The film was a charmed project from start to finish, and despite a very tight schedule, the scenes were brought to life, often beyond expectations.
There always needs to be chemistry between the leading couple, but things really begin to cook when there's chemistry between the villains, too!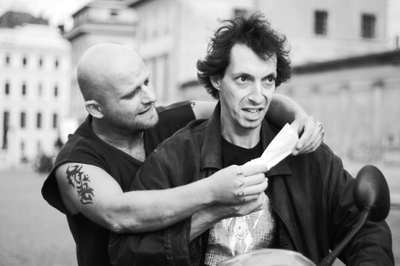 Good memories? Too many to mention. So what about the bad ones??! Ok, well my moment of shame came while filming the outside scenes for the 'two years after' sequence.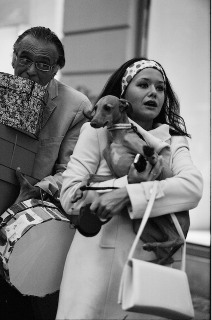 We're on the most prestigious retail street in Prague, filming Daniela and Nick as they tottered past Louis Vuitton and Dior, and one of the nearest points we came to not getting a shot was caused by the incomprehensible yells from hundreds of football fans drunk on (great) cheap Czech beer and looking for entertainment. Do I even need to say it? Yeah, they were English.
As the only Brit on the shoot all eyes turned to me (maybe they thought I could understand them, or maybe even make them go away) and I was just so proud. My only consolation was that they supported Spurs. (Who were playing in Slovakia; work that one out.)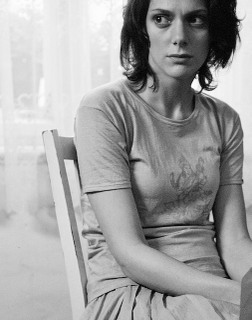 Given that that was the worst that can be said of my time on the project, I really can't complain, eh. It should be in edit next month, so I'm hoping I won't have too long to wait to see it. And did I mention how good the music is? I got a few shots of the jazz musicians involved as they put the soundtrack
down - really enjoyed that. And if you were on the crew - I promise, I really will finish off the crew shots album soon!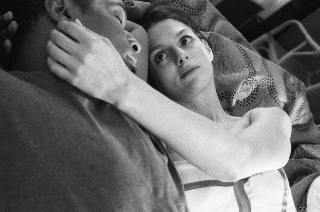 Also from the world of film, I had the honour of taking the first headshots for Robbie Kay. His is probably not a name you know yet, but you'll be hearing a lot of it this year.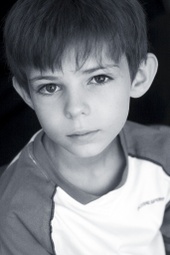 He's just played the lead in the film 'Fugitive Pieces', adapted from the prize winning novel by Canadian poet Anne Michaels. (Work on my own novel stopped remarkably soon after starting to read her book.) Robbie said that Michaels was present on set quite a bit of the time, so I guess they're seeking to convey a lot of the book's feel.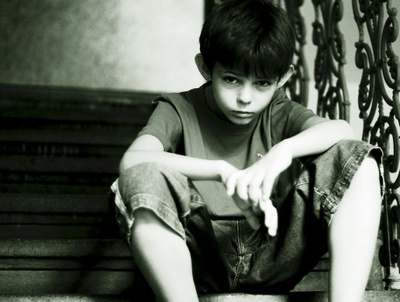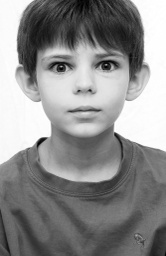 We shot these remarkably quickly.
In a little over half an hour, in fact. I'd budgeted an afternoon, but Robbie's mum hadn't been sure how long it would take, and they'd left his gran roaming around Andel Shopping Mall up the road. That's a fate too harsh for anyone's gran, so we set about the shots with gusto. Robbie has a very expressive face, and he really came alive when he had fun. Really hoping I get a chance to snap some more soon, and maybe go a little wild!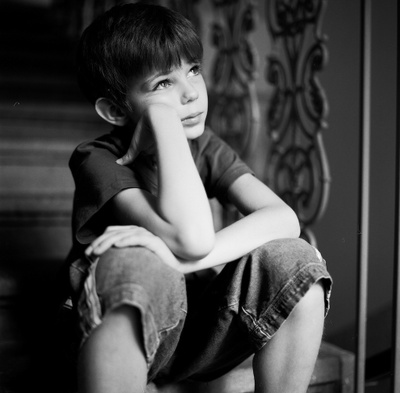 Back to music for a little while. Special honours go to Hugh Cornwell. Again, a privelege to work with someone whose songs meant so much to me throughout my life. No More Heroes was almost an anthem. I got to do some publicity shots and also to cover part of the tour. Hugh has a special connection to Spain, and I noticed an Andalusian mirror on the wall in his flat. He asked if I'd like him to take it down, if it was in the way, but I felt that given the black suit / white wall style of shots we were doing, it might be nice to use the mirror as a feature.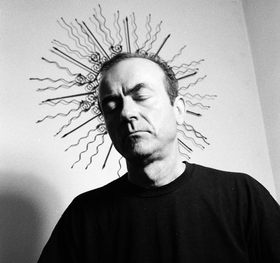 As I moved around him, I suddenly saw it as a halo, and we did a few variations on the theme. Even as I looked through the viewfinder I felt it worked: this bad man of
rock, demonised for words and actions with The Stranglers, still essentially punk now, no angel, but with a strong unflinching ethic born of intellect. Now that's what I call ikonic!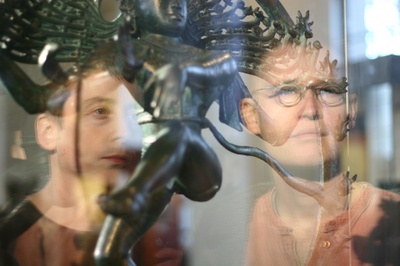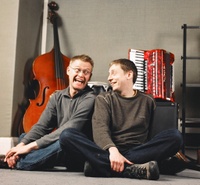 On reflection, it's been a great year. Some personal dreams realised, hanging with rock stars and politicians (see, I lost nothing by not joining Oasis!) but always the best comes of spending time with friends. Here are a few of mine - 3 different bands, 2 different labels, 1 recording studio. It's the boys from Joe&Co! PC and Ben from The Big Stone above and left, Damon from Sure below and Phil Jewson at the bottom. Big Stone are a... well, a folk band, I guess. They just don't sound beardy, that's all.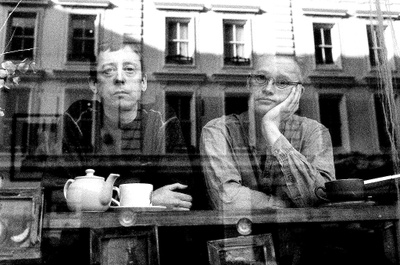 We had loads of fun trying to be serious in the studio, and then got all serious when we went out to have some fun with reflections in Bloomsbury and the British Museum. You should definitely check out their songs on the Longman Records sampler. There's something pure and honest about the music.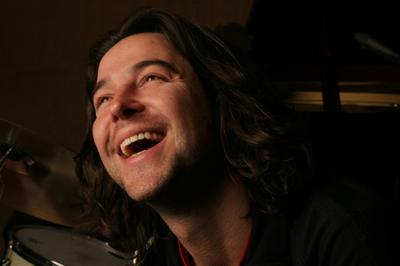 By contrast there's nothing pure or honest about Damon. He even conned me into drumming on half his album by telling me he wanted to check a mic sound on the drums. "Just play along with this" he says, and before you know it, Bob's your attorney. Wouldn't mind, but I was supposed to be taking pictures of PC at the time.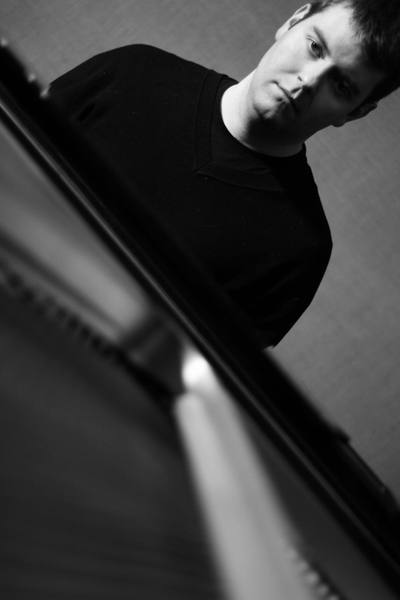 Or was it Phil? Phil's one of those scary guys. You know he can play, because you see him playing all the time, composing stuff for adverts and backing tracks up, quick as you like. But one day you hear him play something he's composed for him, and it's.... breathtaking. I heard his pieces on the Longman sampler, and was blown away before I knew who it was.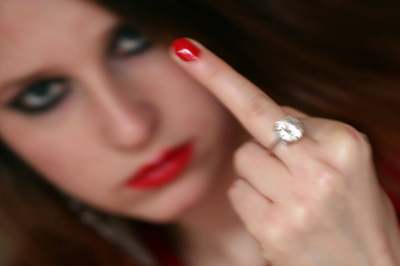 It's kind of got to end with Nadia, though, really, hasn't it? She always gets drafted in when I want to try something out, usually "look, just sit there - I want to see if this works!" and I often look back at those set up shots and think they had more soul and immediacy than the subsequent shoot where I used the approach.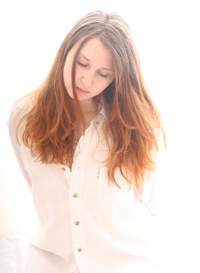 She's been getting out with the camera herself this year, too. I haven't forgotten the time she came to meet me up in North Prague where my band were rehearsing. By the time she got there, we'd actually finished and left, but she didn't know that, and decided to kill some time by taking some pictures of the reflections in the river. The results are in her 'Mermaid' set on her website.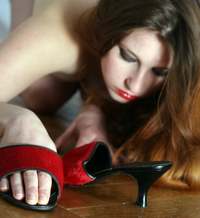 These shots were from ideas for an 'accessories with attitude' set where there was also a 'red' theme going on. Must get round to re-shooting the ring itself... I expect catalogues to be a bit staid, but when the fashion sheets are boring - well, that's it really. I always thought it was supposed to be fun or about rebellion, or changing things; whatever happened to rock and roll??! Here's to plenty of that in 2007!