Hokay, just a quick thought in the midst of looking back over the year.
My last shoot last year was From The Jam playing live to a packed out Forum in London. Very cool, and great to find myself among several hundred moshers about my age who hadn't seen The Jam play in twenty years and were clearly going berserk with the experience! A great feeling, but a little hard to hold a telephoto steady in amongst it all...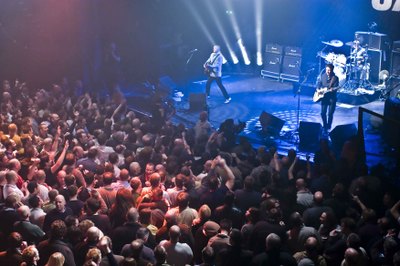 The thought is this: What's so bad about noise?
It happened in HiFi, then in music, then in photography: a desire for 'cleaner' sound or images that somehow turns into an obsession that precludes any thought of the nature of the particular subject matter being represented in each case. CD, ProTools and Logic, and Digital photography, with its obsession with megapixels. (Not forgetting Tuna - 'No bones!')
But what if you're shooting an electrifying gig by a late 70s New Wave band?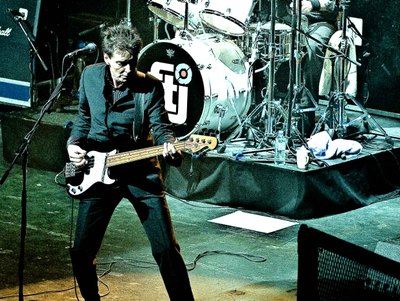 Shooting live music for one of the music papers back then (remember Sounds, NME and Melody Maker?) meant pushing Tri-X at least 2 stops to 1600 and maybe processing it in Rodinal if you could a) find some in time and b) actually wanted tighter grain. Gritty, grainy, contrasty images. But it really worked! It suited the subject matter. Immediacy, working with what you've got and banging it out - that was the whole ethos, and it's what made it exciting.
Where's it gone? Are we so scared of 'imperfection' these days? Does it somehow open us to unwelcome professional judgements?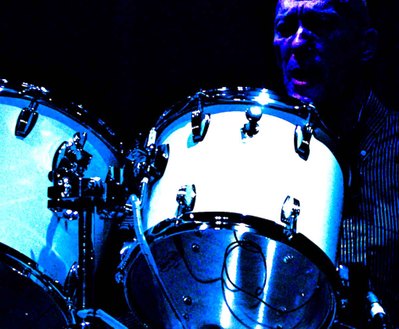 Well, now's a great time to consider it. The advent of the Nikon D3, with huge dynamic range and a feasible working ISO rating of 25600 (!!!) and the workability of HDR techniques even for everyday amateur photographers mean that we can now shoot and represent stuff WAY beyond what the human eye can see. It's astonishing. I'll show you some later - I'm hoping to shoot Gordon Ramsay's new restaurant at the Hilton here in Prague Old Town this week, and for sure I'll take a tripod and get busy with some HDR. Because that's what will make it look best.
And, of course, some of those techniques can be applied to most things, even live music. The question is do we want to? Here's a conventional image (RAW, 1600, telephoto at f4, pretty much the limits of the gear I had on the night) - how much more do we want to see, and what will it tell us?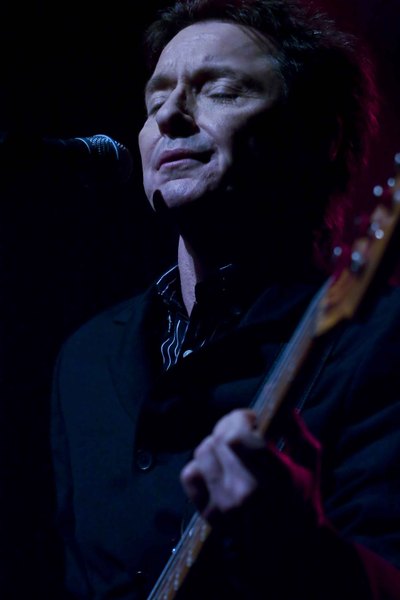 We have a choice, now, surely? We can make truly subjective judgements on the quality of resolution and feel we want given the subject. We did it with portraiture - the advent of sharp lenses in the mid 20th Century made us realise that we don't want to see everything in microscopic detail! Hence soft focus, and the now bewildering array of expensive special effects to make you look like you were shot with a cheap 1930s lens. (And let's not get into vinyl noise samples in the background of CDs...)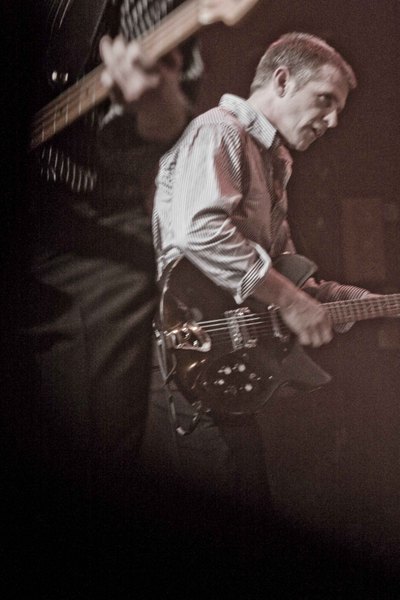 So let me pin some colours: I love rock. It's my cultural background. R&B was always aspirational: it totally makes sense to shoot Hi Def pristine Hasselblad H3 39megapixel shots photoshopped to oblivion as part of the Merc 'n' chick 'n' gold scrapbook; but the only aspirations we had in the John Peel music pub on the estate in '79 was to be in a loud band.
So at this noiseless best of times, I ask again: what's so bad about noise? Ladies and gentlemen, a message From The Jam.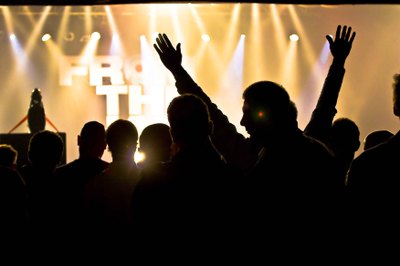 PS - on the subject of doing it the old way, I should pick up the pushed Tri-X shots of Hugh Cornwell's latest recordings in ToeRag studios. He did it for real, so I figured I should too. I'll share the results soon.