Well, it's that time of year again. The bit where I get a few days off, and spend it doing this. December 31st, and it's getting near midnight… if this isn't the time to kick back and have a look at all those shots nestling hidden on my hard drive that document 07's rollercoaster, when is?
Oh – hang on – I can hear it all kicking off outside.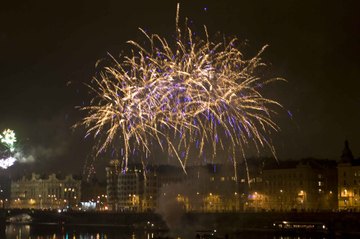 There you go. Happy New Year! Hot off the press. Here's wishing you a fantastic year full of love, prosperity, health, joy and creativity. And the coffee required to realise it all.